How to Make the Most of Mumbai in Just Two Days
Thursday, 23 November 2017, 04:12:52 AM. Passing through the this thrumming megalopolis of more than 20 million people? Don't be daunted.
For business travelers popping in and out of Mumbai quickly, the city's kaleidoscopic colors, vibrant cultural history, and frenetic traffic can seem impenetrable. How to scratch the surface of a city of more than 20 million people? Strategic planning, that's how. Even a couple of days are enough to see different facets of this evolving gem, where upward mobility for locals has spurred one of the world's fastest-growing luxury economies. Here's a guide to the best places to eat, shop, sleep, and explore.
STAY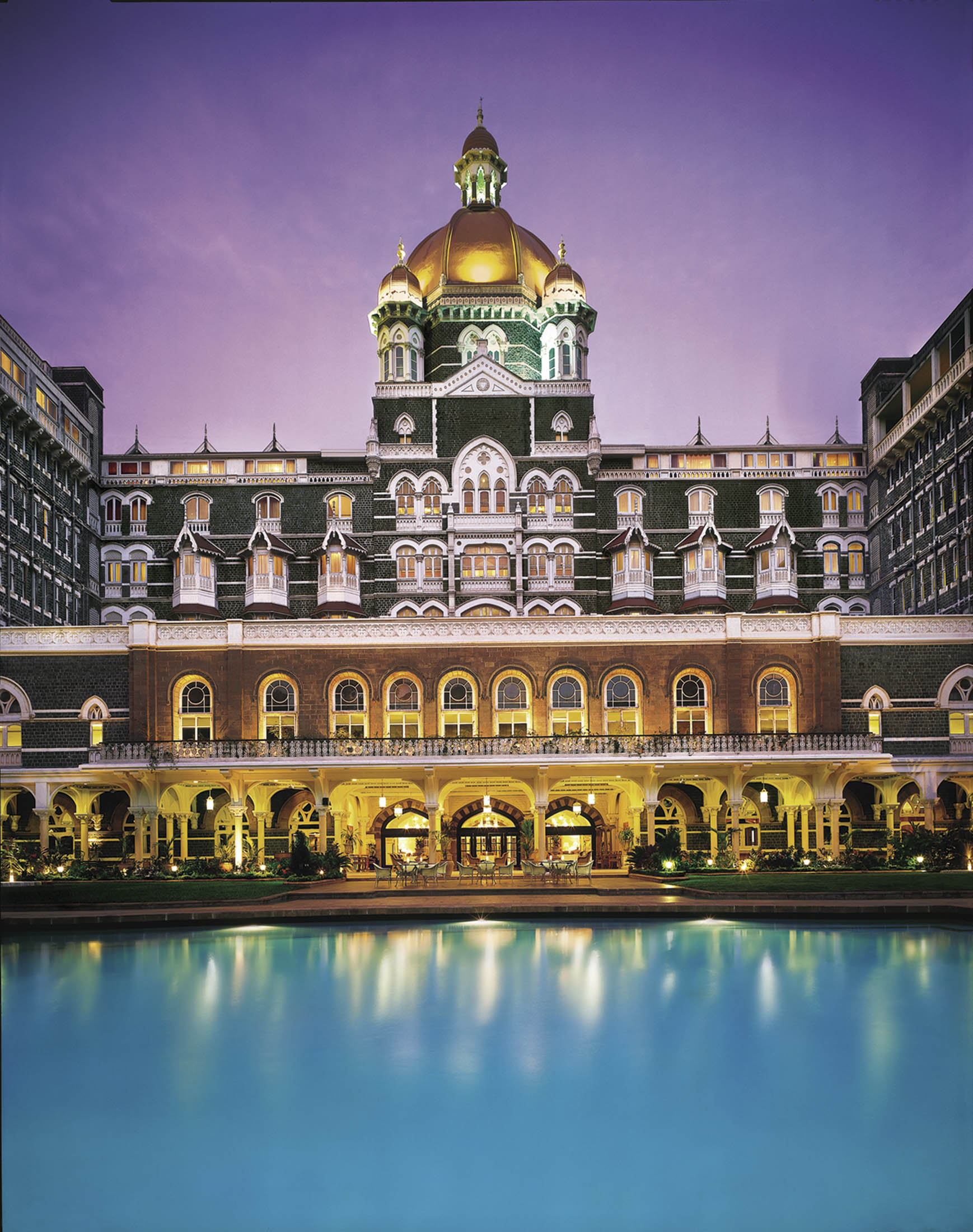 The grandiose Taj Mahal hotel. Source: Taj Mahal Palace
The Oberoi and the Taj Mahal Palace are the only hotel names you need to know—and helpfully, they're complete opposites. The former, in a decades-old skyscraper with a prime location on Marine Drive, stands out for its world-class service: Expect pillowcases embroidered with your name. The monochromatic rooms are spacious and functional and a bit bland except for the views of the skyline, which locals call the Queen's Necklace (rooms from $149).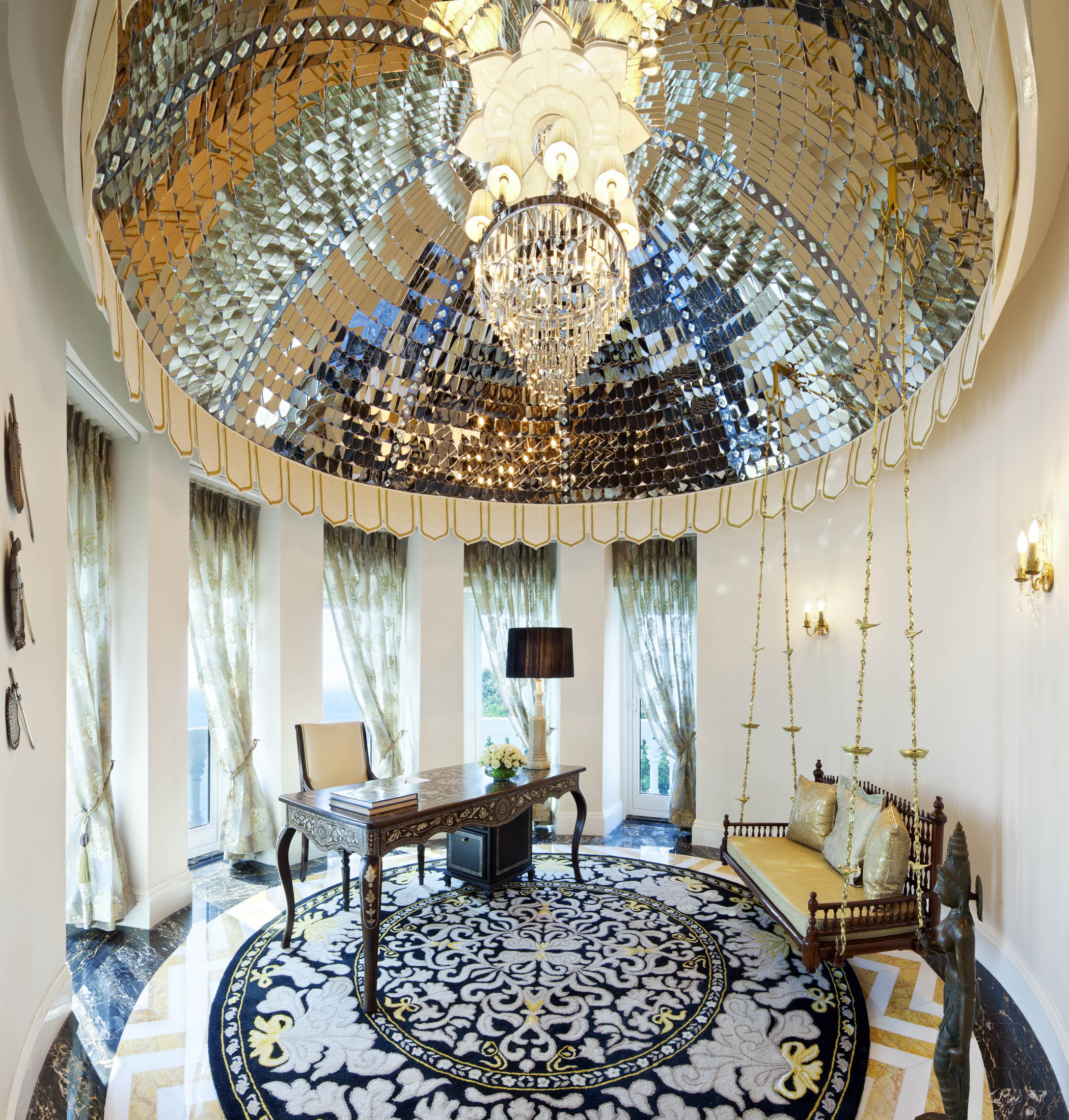 Inside the Rajput Suite at the Taj Mahal Palace.Source: Taj Mahal Palace
Guests can enjoy the same view from the slick rooftop pool at the Oberoi's sister hotel, the Trident, right next door. It's a slightly less formal and less luxurious property, but it has a more modern look and a popular Sunday brunch at its restaurant, Frangipani (rooms from $121).
If the Oberoi is all brains, beauty defines the Taj Mahal Palace (rooms from $124). Its 1903 building is a paragon of British colonial design, located conveniently near the Gateway of India arch monument. Free yoga classes are held by the pool each morning, and important Indian art lines the corridors. The rooms are small but exquisitely decorated; some even overlook the Gateway itself. Simply put, if the only taste you get of India is the Taj, your appetite for local flavor will still be satisfied.
EAT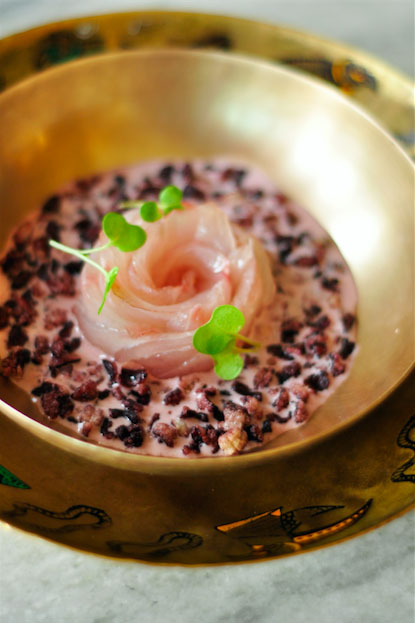 Red snapper ceviche at Bombay CanteenSource: Bombay Canteen
After bringing ambitious Indian food to New York City at Tabla, chef Floyd Cardoz returned to Mumbai to open Bombay Canteen, a casual but buzzy ode to India's lesser-known regional dishes. Order the red snapper ceviche in herby kokum broth and the Kashmiri lamb, a heady, fall-apart stew redolent of turmeric and garlic. For a business dinner, the Table is more glamorous than stuffy. The menu's upscale American bent is unique in Mumbai, with dishes such as sweet-and-sour Brussels sprouts and yellowfin tuna tataki, all executed by a chef who trained under Thomas Keller. Join locals at the workers' canteen Shree Thaker Bhojanalay (91-22-2208-8035). The unassuming, family-owned restaurant specializes in expertly prepared Gujarati thalis, all-you-can-eat sampler platters. Round out the day with cocktails at Aer, the rooftop bar at the Four Seasons. It's a popular place for guest bartenders from around the world, with views of the entire city.
SHOP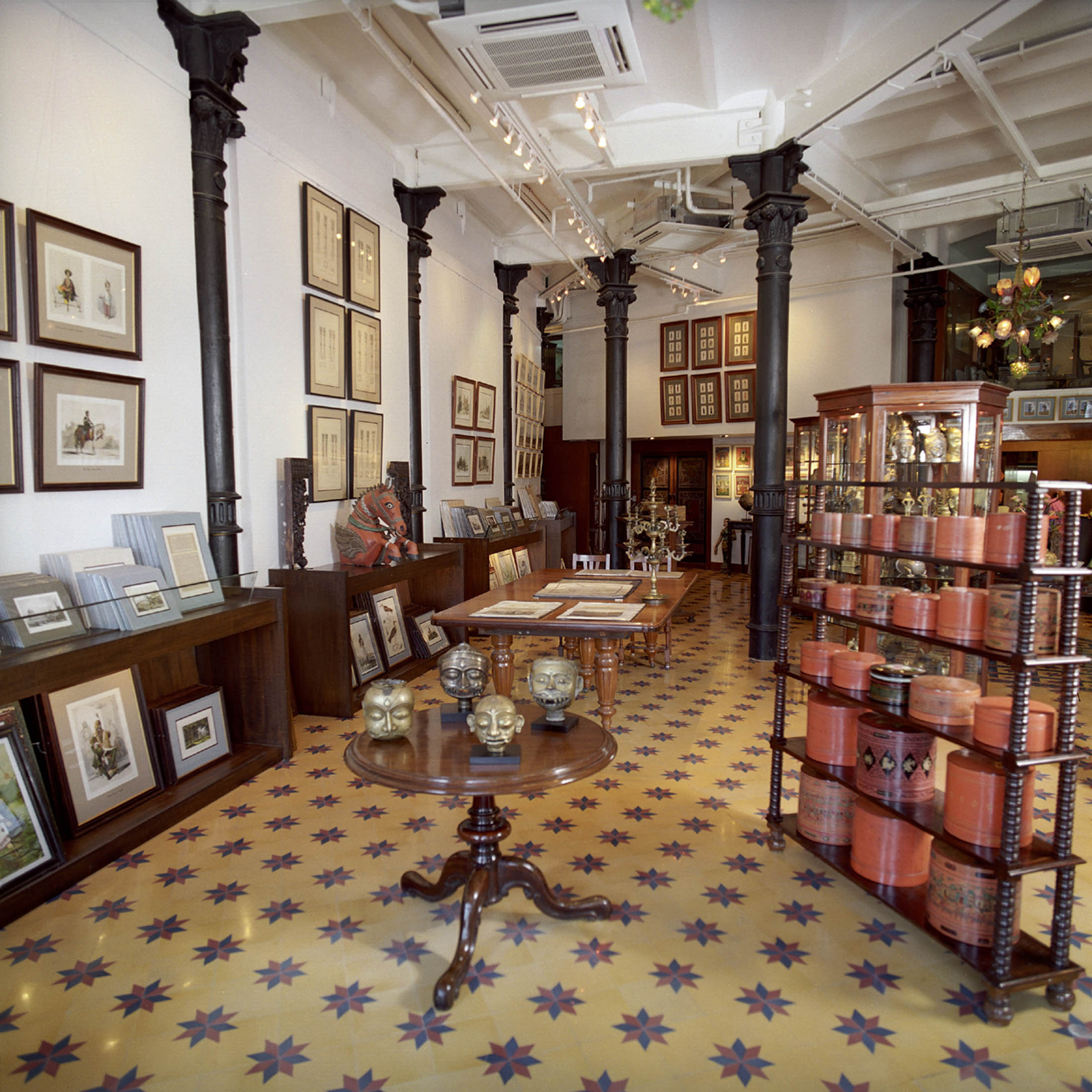 Vintage prints and objets d'art at Phillips.Source: Phillips
Old Mumbai is best explored on foot. Start in Lion Gate, an historic dockyard neighborhood, where D. Popli & Sons (91-22-2202-1694) creates custom jewelry with uncut gemstones. Next door, the kaleidoscopic Essajees has antiques big and small salvaged from maharajah palaces. Around the corner, Phillips is an art lover's heaven stocked with folk figurines and vintage photos. Nearby, the Kala Ghoda area has two great contemporary boutiques: Nicobar Design Studio sells clothing and housewares with rotating design themes, and Obataimu offers avant-garde items made in its open, fair-trade workshop.
SEE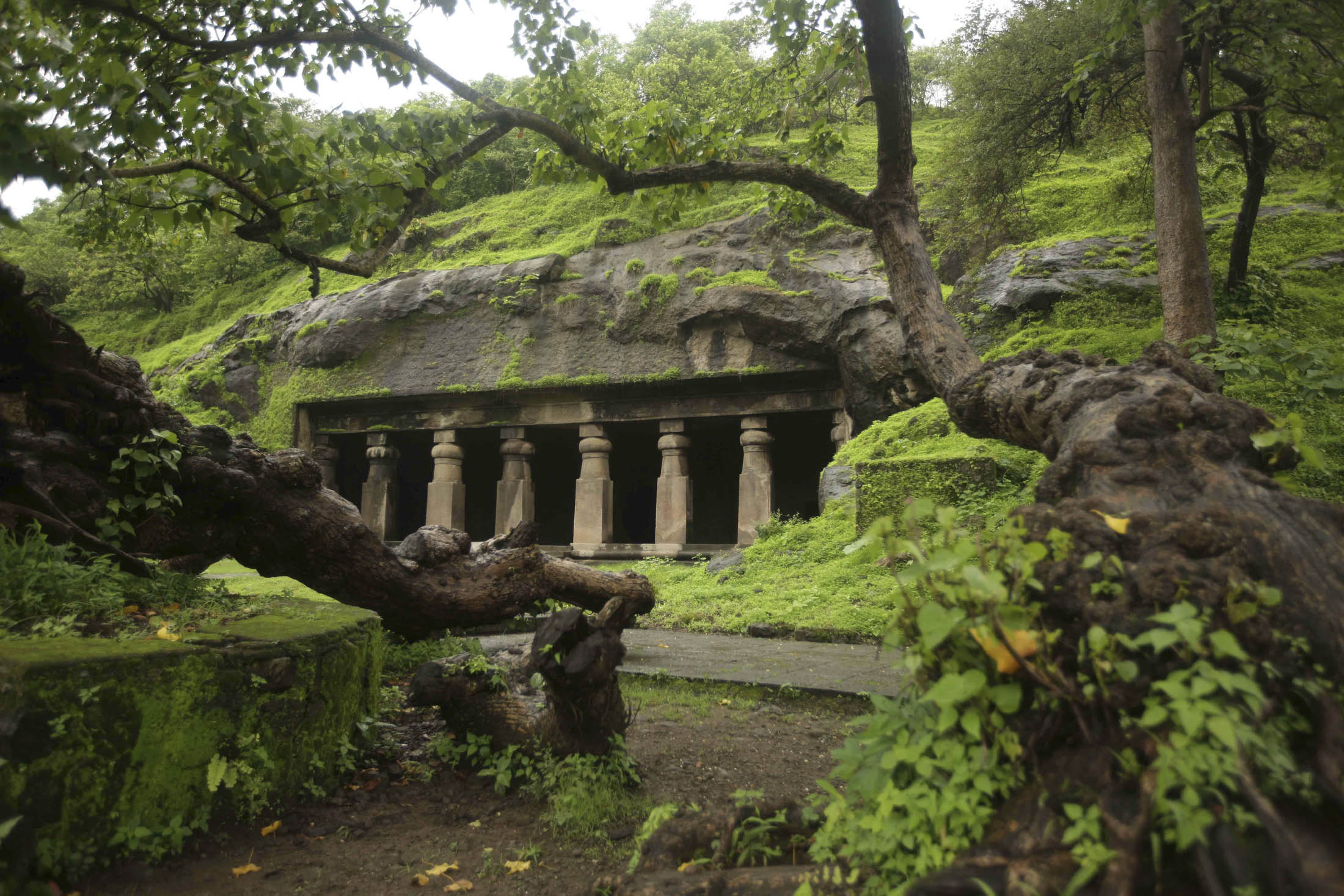 A temple on Elephanta Island.Photographer: Xinhua /Eyevine/Redux
If you've got a free day, take the ferry to Elephanta Island ($2, round-trip). The Unesco World Heritage site is a network of basalt caves, each filled with reliefs—some 20 feet tall— that date back 1,500 years to the cult of Shiva. The hourlong boat ride is a peaceful respite, and the 120-stair pathway to the temple provides a short workout in the company of playful monkeys.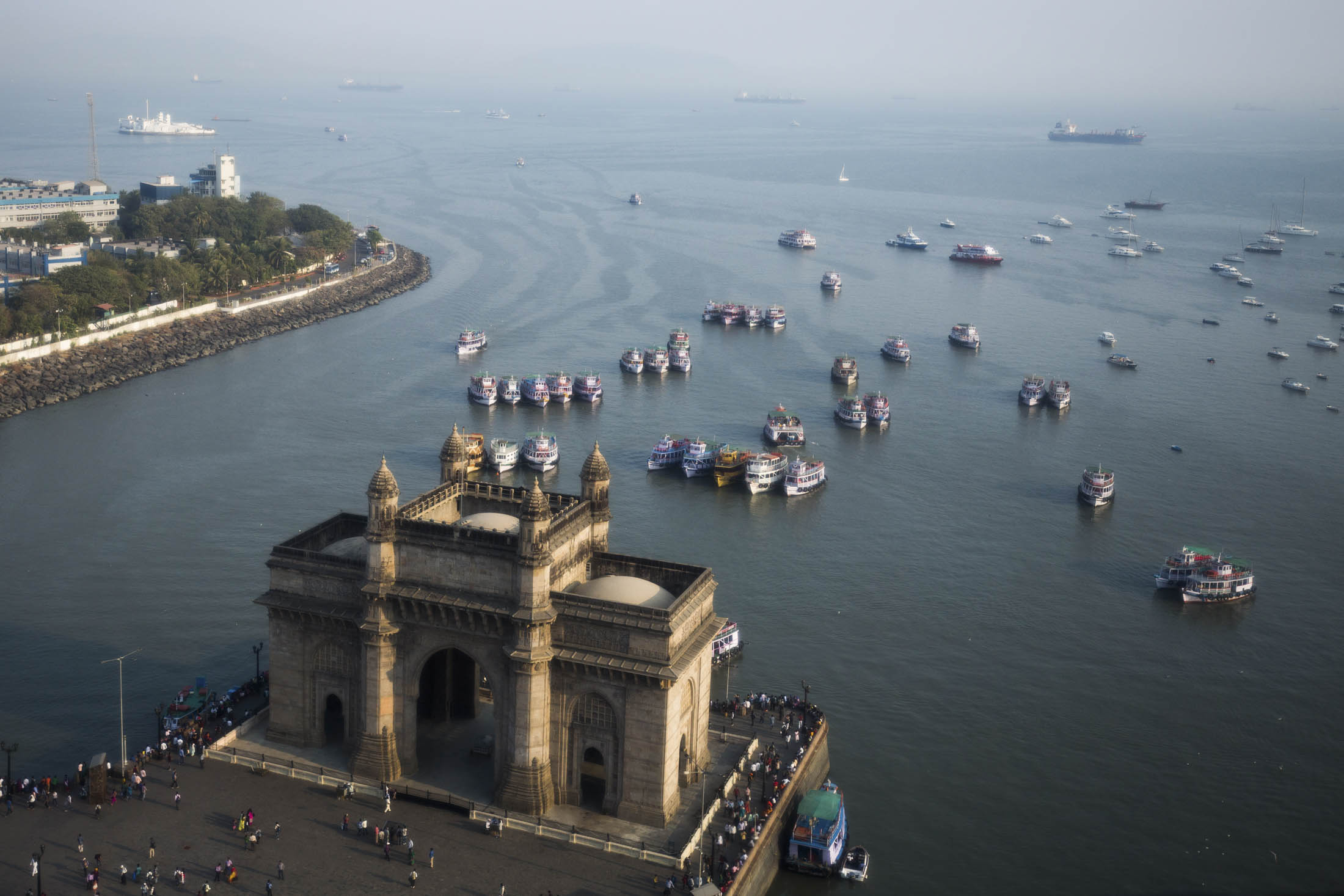 The Gateway of India arch.Photographer: Nati Shohat/Flash90/Redux/Flash90
NEED TO KNOW
Confused about what to call the city? Its name was officially changed to Mumbai in 1995, but locals still call it Bombay.
Since India went cashless in November 2016, tipping has become trickier: Have waiters add 10 percent to your restaurant bill before they swipe your card, or ask hotel front desk attendants to add gratuities when you check out.
If you're concerned about safety, stick to UberX and above—the drivers will be better vetted.
Mumbaikars eat dinner on the later side—9 p.m. is normal. (They're not known for punctuality, either.)
Coconut water is high in electrolytes, making it a great cure for jet lag. Get it fresh from the vendors along Marine Drive.
...
Read more