In murder at McDonald's on Canal, slaying of parapelgic man and rape of girl, 3 men indicted
Friday, 01 December 2017, 09:18:21 AM. An Orleans Parish grand jury handed down indictments against men facing separate accusations of a murder at a Canal Street McDonald's, the shooting of a paraplegic man and the rape
An Orleans Parish grand jury handed down indictments against men facing separate accusations of a murder at a Canal Street McDonald's, the shooting of a paraplegic man and the rape of a 6-year-old girl on Thursday.
Danny Jackson, 56, was charged with second-degree murder in connection with the killing of Tavis Robertson, 18, who was stabbed inside the fast-food restaurant at 711 Canal Street on Aug. 26.
Robertson died of stab wounds to his chest and face at the hospital, according to the office of Orleans Parish District Attorney Leon Cannizzaro.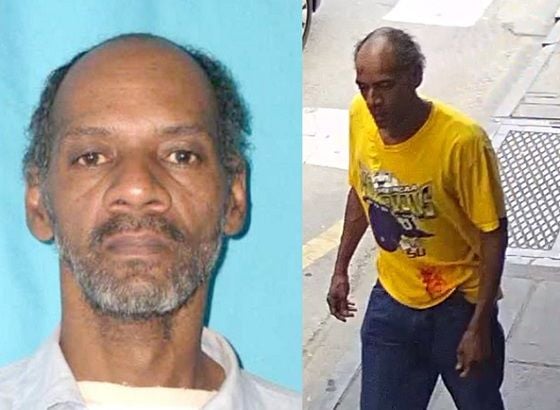 Suspect in deadly Canal Street stabbing admits he 'indiscriminately' knifed victims, NOPD alleges
After surrendering to police Wednesday, the 56-year-old suspect in Saturday's deadly double stabbing at the McDonald's restaurant in the 700 b…
Jackson fled the scene but was apprehended four days later. He was also charged with attempted second-degree murder in connection with an attack on another 18-year-old man in the restaurant.
The early evening stabbing alarmed tourists walking down the busy street and left the restaurant's floor splattered with blood.
The grand jury handed down additional charges of being a felon in possession of a dangerous weapon and obstruction of justice.
Criminal District Court Judge Keva Landrum-Johnson set a total $2 million bond for Jackson. He is currently being held at the psychiatric unit in the Elayn Hunt Correctional Center in St. Gabriel, according to court records.
The grand jury also charged Shanta Massey, 24, on counts of second-degree murder and obstruction of justice in connection with the Dec. 6, 2015 shooting of Jeren Johnson, 25, prosecutors said.
Johnson, a paraplegic, was killed in the 2600 block of General Collins Avenue.
Like Jackson, Massey faces life in prison if convicted as charged. Landrum-Johnson set his bond at $1.5 million.
Another man is also facing life in prison in connection with separate charges handed down Thursday. Prosecutors said the grand jury charged Floyd Lindsey, 61, of the 7th Ward, with repeated sexual assaults on a girl when she was between 6 and 10.
Prosecutors said the incidents spanned from April 2009 to April 2014.
Lindsey was charged with one count of first-degree rape, three counts of sexual battery of a juvenile under 13 and one count of indecent behavior with a juvenile under 13.
Landrum-Johnson set a $3 million bond for Lindsey.
...
Read more