James Gill: John Kennedy is quickly becoming 'Senator No' when facing Donald Trump
Sunday, 03 December 2017, 08:35:37 AM. After less than a year in Washington, John Kennedy is firmly established as Senator No of Louisiana.
After less than a year in Washington, John Kennedy is firmly established as Senator No of Louisiana.
While his fellow Republicans are keen to confirm any of President Donald Trump's judicial nominees, no sooner had Kennedy voted against one than he vowed to do the same for another, and left a third dangling for weeks.
The only explanation Kennedy offered for such disloyalty was that he believes judicial nominees should be qualified for the job and not embroiled in glaring conflicts of interest. Really. Next thing you know Kennedy will be coming out in favor of impartiality on the bench. That's no way for the courts to fulfill their contemporary role of advancing a right-wing agenda.
+5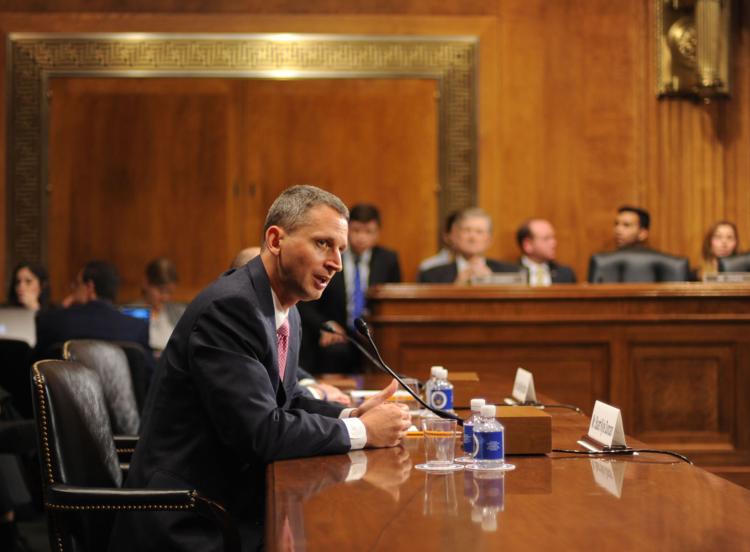 Kennedy: 'Incredible' résumé, but selection process, Fifth Circuit nominee's Louisiana ties raise doubts
WASHINGTON — U.S. Sen. John Kennedy praised some of 5th U.S. Circuit Court of Appeals nomine…
Kennedy wouldn't have been elected from Louisiana if he were opposed to that agenda, and is properly pro-gun and anti-abortion. He had no ideological quibble with Kyle Duncan, one of Trump's choices for a spot on the appeals court in New Orleans, who has notched up several court victories in conservative causes.
But Duncan, though a native son, has spent most of his career in other parts of the country, and is currently based in Washington. This has aroused some resentment, Kennedy noted at the Judiciary Committee hearing, among members of the Louisiana bar who are flushed either with local pride or a desire to have the job themselves. The committee adjourned without taking a vote and, having created his spectacle, Kennedy announced the next day that he would support Duncan.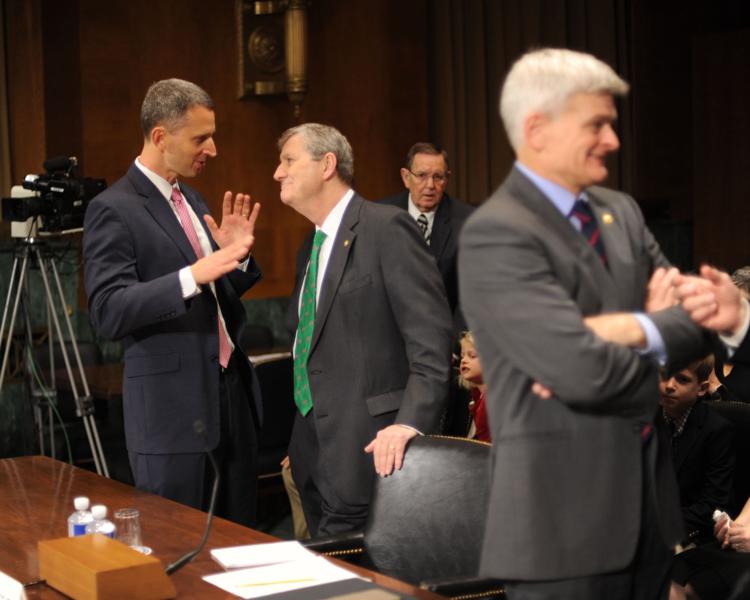 Jeff Sadow: Could John Kennedy's posturing be more about the governor than the president?
Last week, Republican U.S. Sen. John Kennedy emitted the strongest signals yet that Democrat…
Kennedy was the only Republican to vote against confirmation when Trump nominated his own deputy counsel Gregory Katsas to the appeals court in D.C. That means Katsas won't have to move to take up his new job, and this time that was what troubled Kennedy. Although he had no qualms in terms of competence or politics, Kennedy figured Katsas might have trouble bringing an open mind to the many cases involving the White House that must come before him.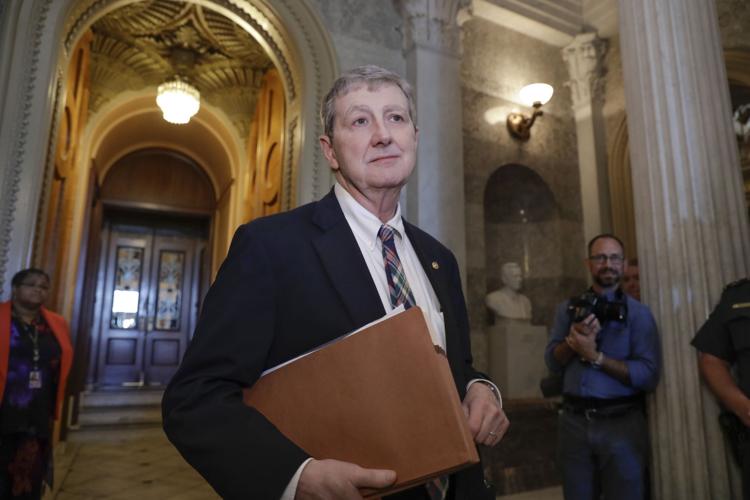 Stephanie Grace: Breaking down John Kennedy's curious choice to fight Trump nominee
Let's clear this up right off the bat: U.S. Sen. John Kennedy is not who Vanita Gupta wants …
Trump is always at pains not to follow the example of his predecessor Barack Obama. Sure enough, Obama's judicial nominees had all been rated qualified by the American Bar Association, whereas Trump has already picked four who didn't meet the standard. The latest of them, one of two who got a unanimous thumbs-down, is Brett Talley, 36, of Alabama, and it is for him that Kennedy reserves his most withering scorn. Kennedy voted in favor of Talley in committee, but can't wait to vote no when the full Senate takes up the nomination.
Talley has never tried a case and failed to disclose that he is married to Ann Donaldson, Chief of Staff to White House Counsel Donald McGahn, whose duties include vetting judicial nominees. Talley was a leading light at the Harvard Law School and is now a deputy assistant Attorney General at the Justice Department in Washington, but his out-of-state domicile did not bother Alabama's senators, who both supported his nomination.
He is said to be a real smart guy, but that has not stopped him entertaining some goofy ideas. He used to hunt ghosts as a member of the Tuscaloosa Paranormal Research Group and has been fingered as the author of online claims that the early Ku Klux Klan was an enlightened and benevolent organization. His reaction to the 2013 massacre in Newtown, Conn. was to urge everyone to join the NRA. While Kennedy might not find that view all particularly unorthodox, he calls the Talley nomination "embarrassing."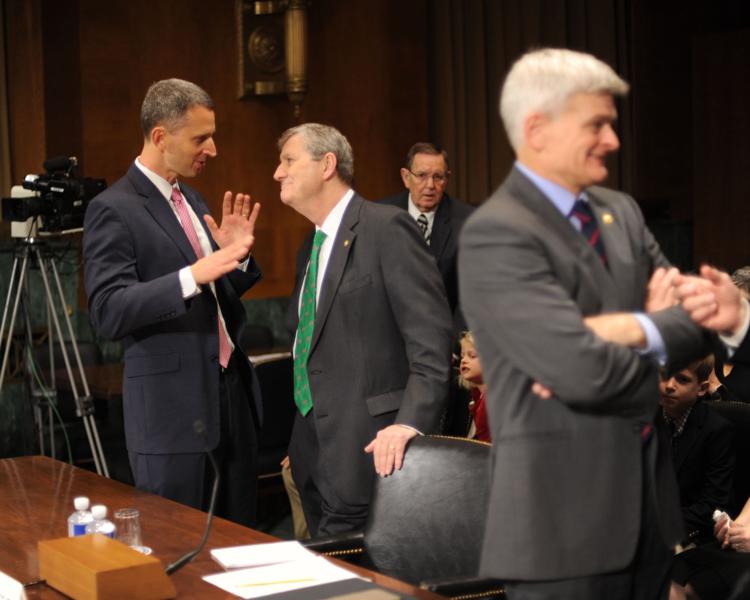 Lanny Keller: Is Kennedy confused, or sly, in bucking Trump?
"He's one confused politician." Or John N. Kennedy was so portrayed, in a sharp commercial a…
But Kennedy does not restrict the negativism to Trump or the judiciary. He took time out to pronounce the state Corrections Department "utterly incompetent to administer" reforms to the criminal justice system touted by his old adversary Gov. John Bel Edwards.
Playing Senator No has certainly made Kennedy a more familiar name than your average freshman from a small state, and perhaps that was the idea. Bucking the president of the United States will always be a risky proposition for members of his own party, but Kennedy is hardly the only Republican embarrassed by Trump's antics, although the others have so far proven more discreet. Kennedy might be setting a trend, however, and his doubts about Talley make a lot of sense. If Talley doesn't make it, everyone will remember that it was Kennedy who said he would vote against him "in a heartbeat, and twice, if I could."
Email James Gill at Gill1407@bellsouth.net.
...
Read more