New Orleans woman booked with murder after her ex dies from Marigny shooting
Wednesday, 15 November 2017, 12:21:07 AM. A surveillance camera captured footage of a woman shooting her ex-boyfriend from behind as he walked away from her Marigny home during an argument late last week, New Orleans police
A surveillance camera captured footage of a woman shooting her ex-boyfriend from behind as he walked away from her Marigny home during an argument late last week, New Orleans police allege in court documents released Tuesday.
The ex, Troy Cooks, died over the weekend, and police late Monday booked Crystal Baumann on a count of second-degree murder.
Baumann had initially been jailed on suspicion of aggravated battery by shooting, and Cooks' death prompted police to upgrade the count against her by one that is punishable by life imprisonment.
In the last several months, Baumann, 33, had filed civil court records accusing Cooks of breaking her phone, slapping her, refusing to leave her home and sending text messages about the two having sex to her friends and relatives.
She had also said Cooks destroyed her security cameras and spray-painted her place when she previously lived in Central City, and she expressed a desire to "settle this matter as positive as possible."
Baumann obtained two temporary restraining orders barring Cooks from coming around her or reaching out. But neither was in effect by early August, when records said she failed to show up for a key court hearing in the case.
About 12:30 p.m. Friday, police officers responding to a shooting at Baumann's home in the 1900 block of North Rampart Street allegedly found her standing over Cooks, who had a bullet wound to his head.
Baumann admitted she had shot Cooks — whose 30th birthday would've been Tuesday — and was taken in for questioning by police, according to court records.
A warrant for Baumann's arrest notes that investigators recovered a surveillance video clip depicting her gunning down Cooks "from the rear" as he walked away from her home. The warrant also says that investigators spoke with an unidentified witness who saw Baumann arguing with Cooks on the front porch, heard a gunshot, and then saw Cooks fall to the ground.
Paramedics took Cooks to University Medical Center, and he was pronounced dead there on Saturday afternoon, the warrant said.
Baumann's recent civil filings against Cooks were not the first time he had been accused of menacing behavior.
Orleans Parish Criminal District Court records show he had pleaded guilty in 2009 to charges of simple criminal damage to property, unauthorized entry of an inhabited dwelling, resisting police, simple battery and violation of protective orders, which are often issued to people accused of domestic abuse.
He received two years of probation for those pleas, which result from separate incidents, court records show.
Details about those incidents weren't immediately available. Attempts to contact an attorney who has previously represented Baumann weren't immediately successful.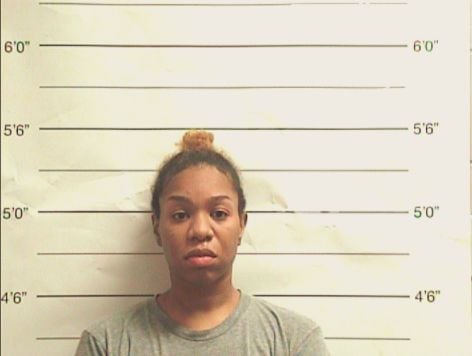 Marigny woman fatally shot man she had accused of abusing her, courts records show
In the last several months, Crystal Baumann had accused ex-boyfriend Troy Cooks of breaking her phone, slapping her, refusing to leave her pla…
...
Read more