Touring FICO Eataly World, a Magical Kingdom of Pasta
Tuesday, 21 November 2017, 04:09:31 PM. Can a new theme park devoted to all things Italian food convince tourists to skip the country's quiet byways and head straight to the superstore?
Bologna, nicknamed la grassa—"the fat one"—for its wealth and edible delicacies, is located in Italy's Emilia Romagna region, thebirthplace of tortellini, Parmesan, prosciutto, and balsamic vinegar. Foodies have long hopped on the two-hour train from Rome to hunt down the flavors nestled in the picturesque city and nearby hillside villages.
But now, you no longer need to find these delights on your own. Starting this November, you can tap vast swaths of Italy's food culture at Bologna's FICO Eataly World, or FICO for short. (The acronym stands for Fabbrica Italiana Contadina, which roughly translates to Italian Farming Factory, but also colloquially means "cool" or "attractive.")
And cool it is, even to a pack of jaded local and foreign journalists visiting just before the Nov. 15 opening. We are herded around the theme park's 25 acres of food stands, farmland, and exhibits by FICO's very own Willy Wonka, Oscar Farinetti. He's the ever-optimistic and hyperactive founder of Eataly, whose franchises stretch from New York to Tokyo, including one that recently opened in Los Angeles. Think of them as high-end megastores of Italian food and kitchenware. FICO is Farinetti's next step in his mission to bring farmers closer to consumers (and make a buck at it).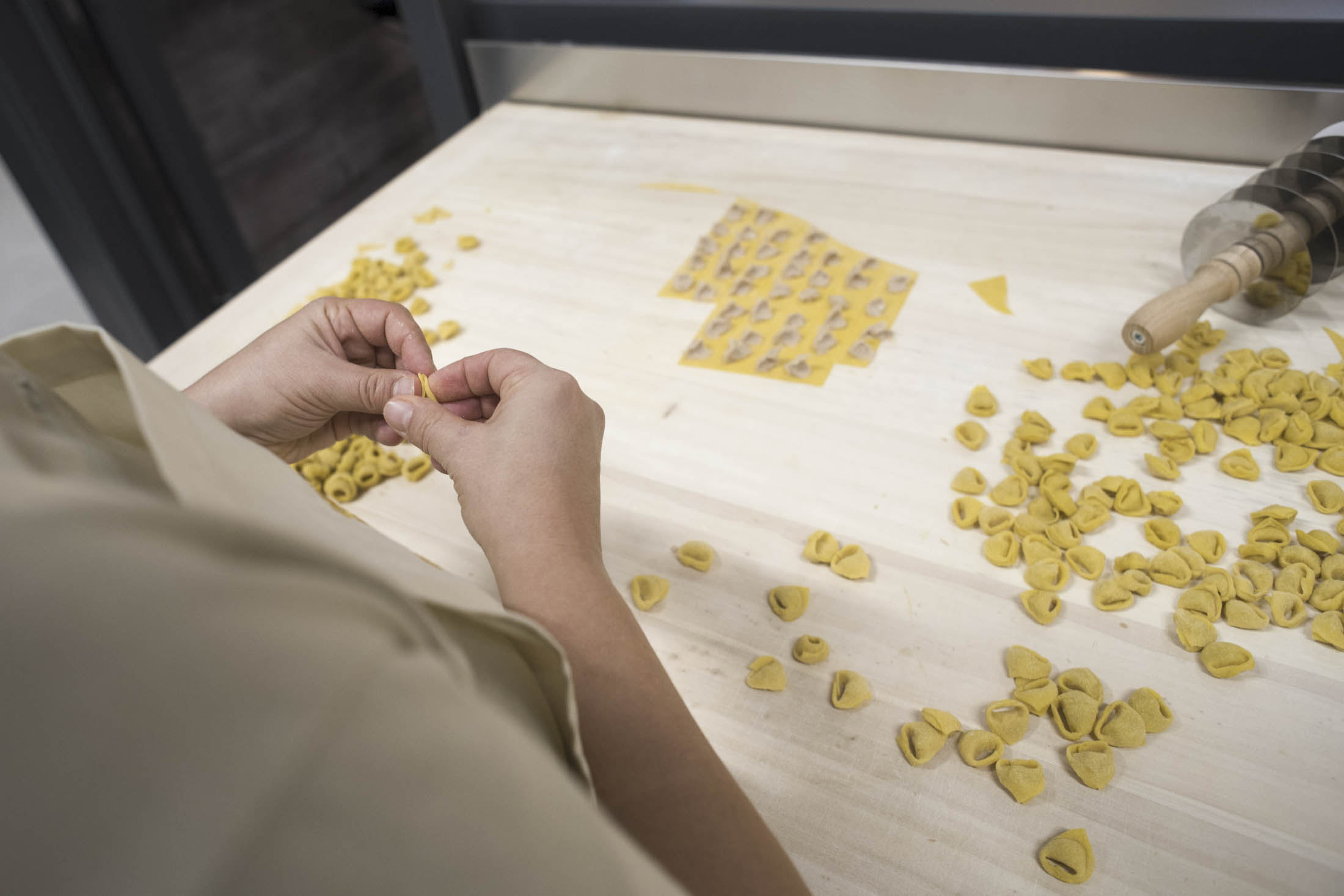 A worker makes fresh pasta at the Sfogliamo kiosk.Photographer: Geraldine Hope Ghelli/Bloomberg
Farinetti leads us through a great L-shaped hall, dotted with stalls, restaurants, and workshops. You can walk around aimlessly and let it all sink in, or follow a path, either on foot or on one of the hundreds of new oversize Bianchi tricycles, which have wooden baskets to help you shop. Gesturing at the gleaming bikes, Farinetti can't help himself: "Isn't this fico?"
He waves frantically at an entire wall made of biodiverse apples (1,200 kinds), then boasts about having Europe's largest overhead solar panel installation. His produce is fresh from nearby farms, and there's livestock on location, which you can visit if you wander outside the shopping area into the orchards. The animals, as well-groomed as house pets, include nine different types of cows and a rare black-and-white-striped variety of pig Eataly is trying to preserve.
Guests can pose for pictures under an Instagram-friendly arch made of tomato-sauce cans or get pulled into one of the park's "rides," artistic multimedia experiences dedicated to our relationship with such things as fire, sea, wine, and the future. In the fire exhibit, I stand in the middle of an imaginary hearth complete with hologram flames and a 360-degree video showing shadows of prehistoric humans.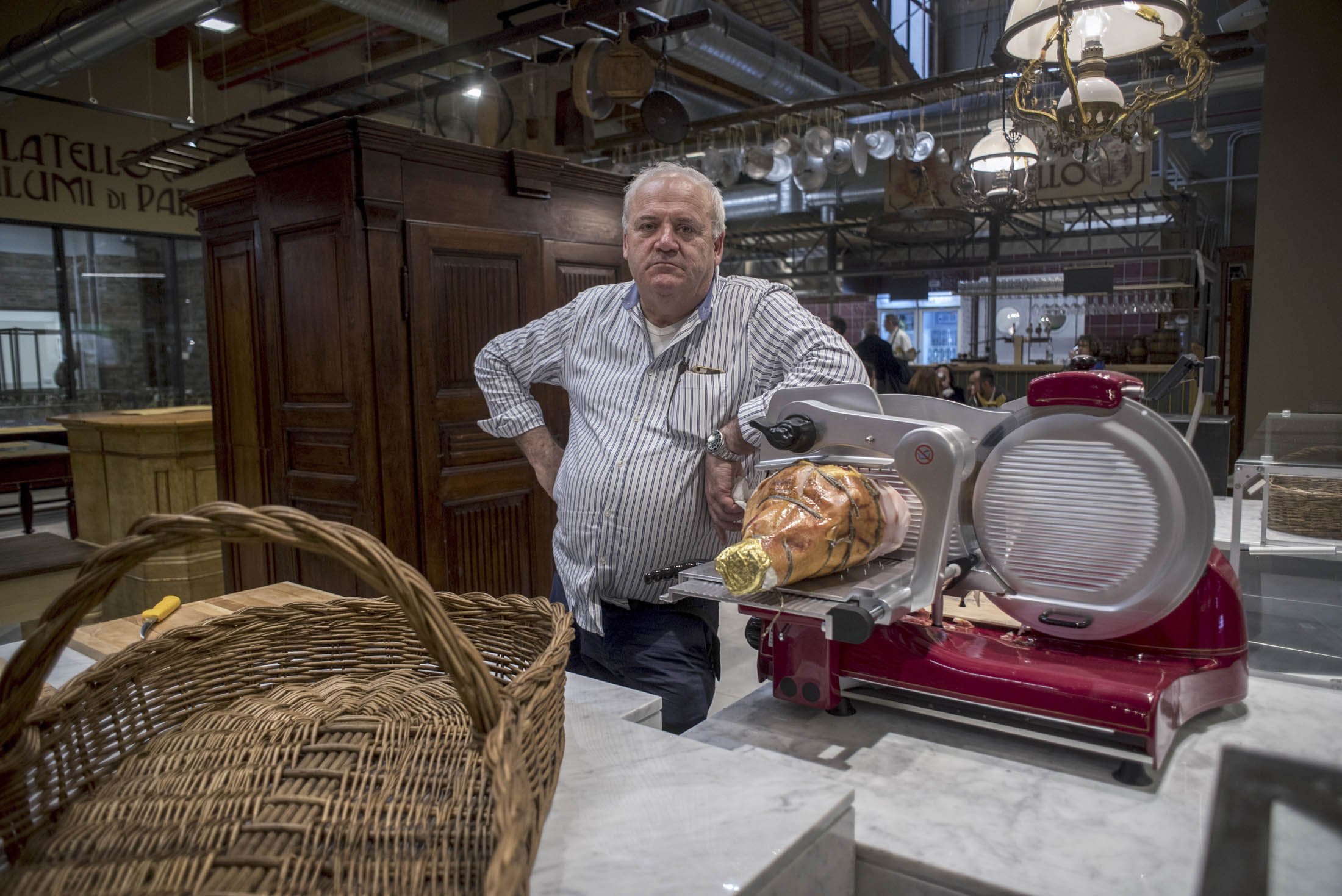 Massimo Pezzani, owner of Antica Ardegna.Photographer: Geraldine Hope Ghelli/Bloomberg
But the main attraction is the food. You can watch olive oil and pasta being made, or sip local wines and beer while you observe the various stages required to age prosciutto and cheese. (It's a thrill a minute.) I stop at a wooden counter where delicate slices of prosciutto are being cut by Massimo Pezzani and try his "liberated salami," which is free of preservatives. It's a magical, tasty world where the train—a tiny people-mover that mimics Italy's Frecciarossa fast trains—actually runs on time. There's even a post office to ship things home.
The park is a venture between Eataly and an Italian supermarket co-op group, and the building is owned by the municipality of Bologna. There are 150 businesses involved, from big ones such as Italy's Lavazza (coffeemakers) and Granarolo (cheese producers) to gelato machinery makers, a bookshop, and a hair salon that will massage biodynamic lemon into your locks. Michele Fucili, the co-owner of pasta startup SfogliAmo, says he sees FICO as "a chance to make it, both here and abroad."
Farinetti says he aims to have about 6 million visitors a year, 2 million of them foreigners. FICO Chief Executive Officer Tiziana Primori says she expects FICO to break even at $94 million a year.
So far, Italians I've spoken to seem lukewarm about the project; after all, they can watch pasta being made at home. But the shopping and restaurants are an enticement, and some are charming enough for date night. Others are great for families.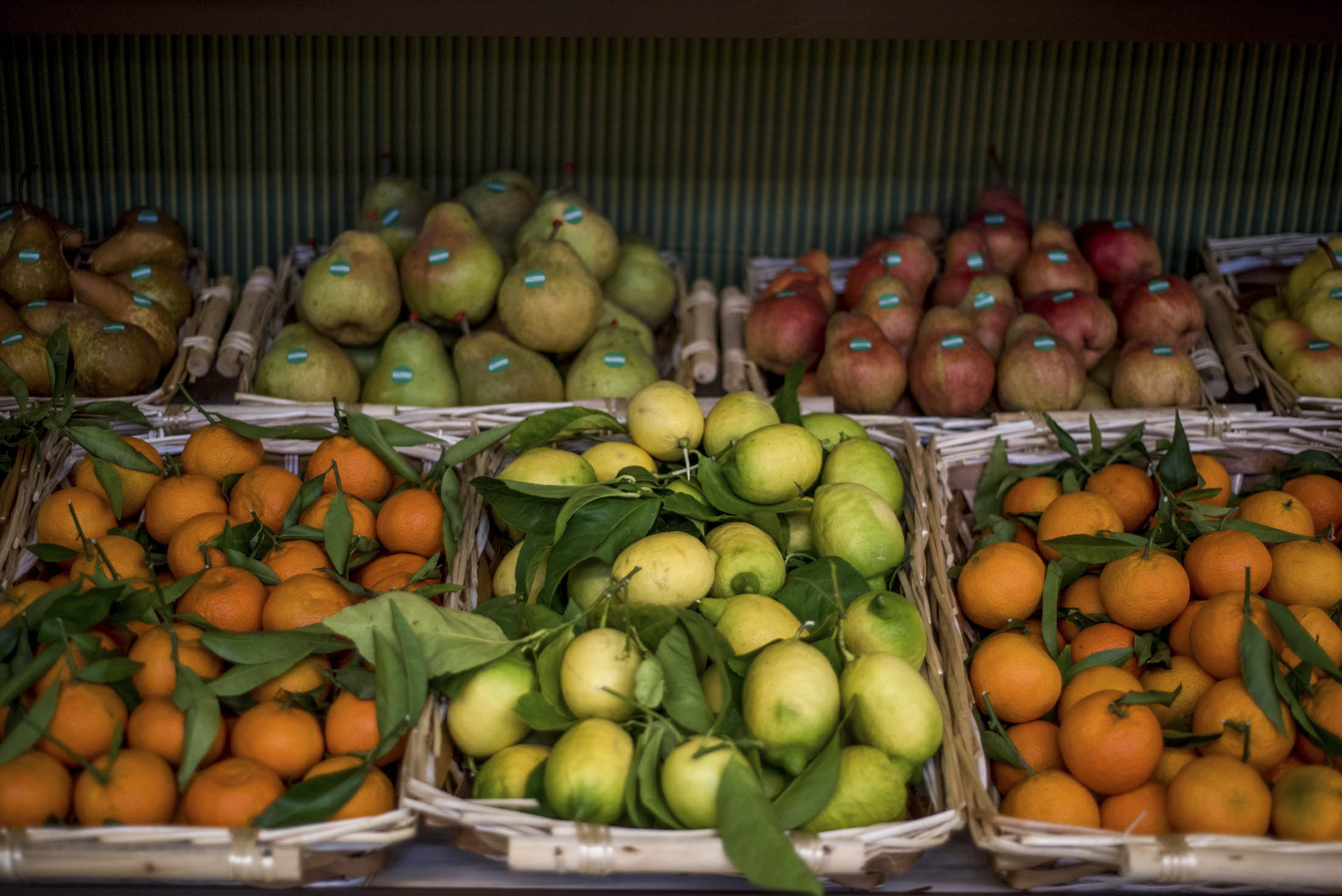 Fruits on display at the FICO.Photographer: Geraldine Hope Ghelli/Bloomberg
Farinetti says he was inspired by his visits to Disneyland and Americans' ability to turn anything into a multiplatform brand that prints money. The impression as one reaches the cash registers at the end of the open space, however, is of a giant foodie IKEA. It's all very sleek and cool, from the architecture and design to the gleaming fruits and vegetables. And it's delicious! But the impersonal massiveness of it is hard to obscure.
As I head out to catch the fast train back to Rome, which is about 25 minutes late, I peer down Bologna's streets at people heading home for dinner. Some are on bikes, but not Bianchis. Some tote groceries, probably bought in less glamorous locations. And though many look considerably less chirpy than Farinetti's optimistic farmers, I think I'd prefer to step into those streets and revel in Italy's imperfections.
But I live in Italy, and that may skew my viewpoint. So far, Farinetti seems to have done a good job whetting the world's appetite. Recently a friend from New York told me she was coming to visit, and she didn't ask whether to include FICO on her itinerary. She asked whether two days would be enough to spend there, or if she'd need three.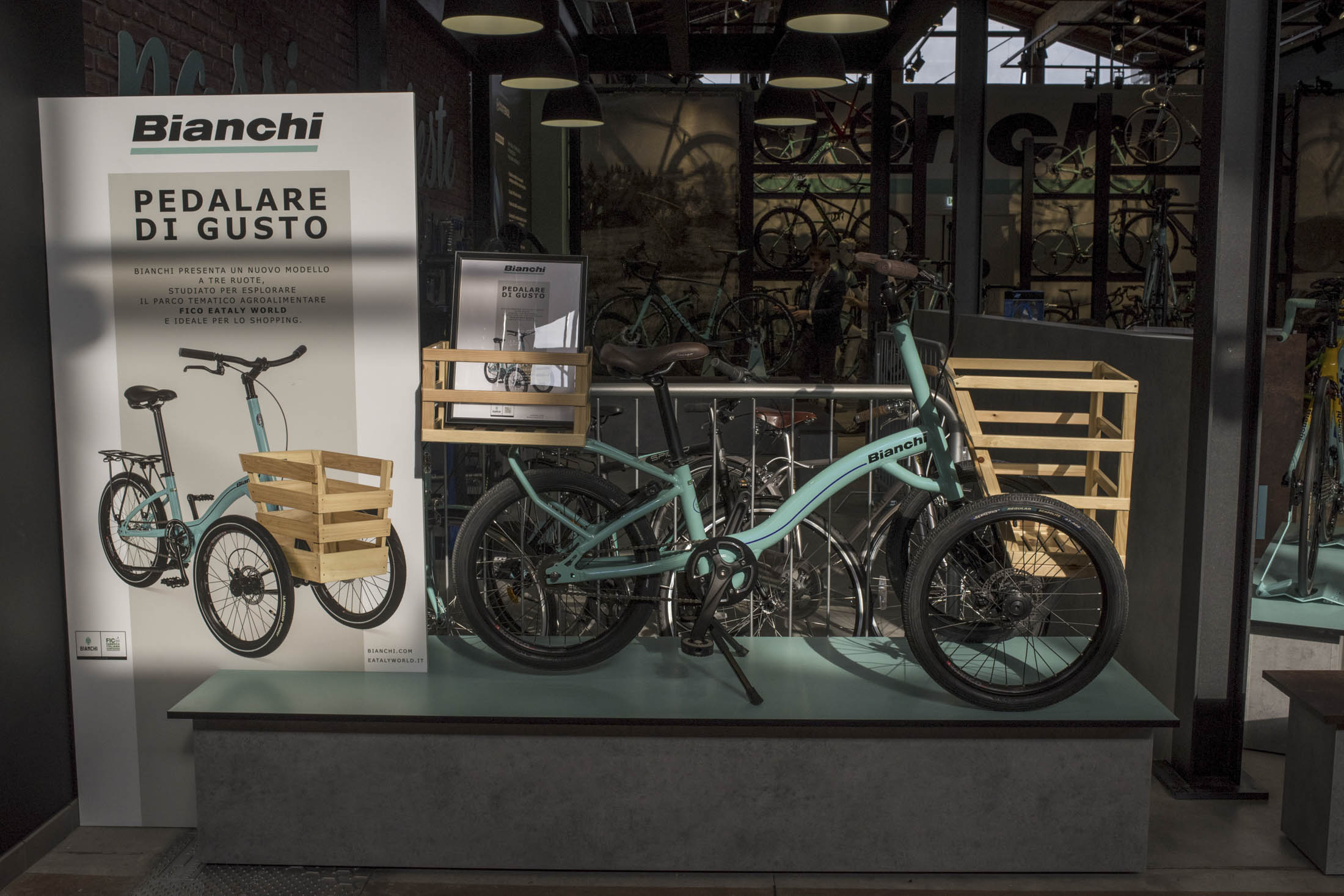 A special edition Bianchi shopping bike customers can use to tool around.Photographer: Geraldine Hope Ghelli/Bloomberg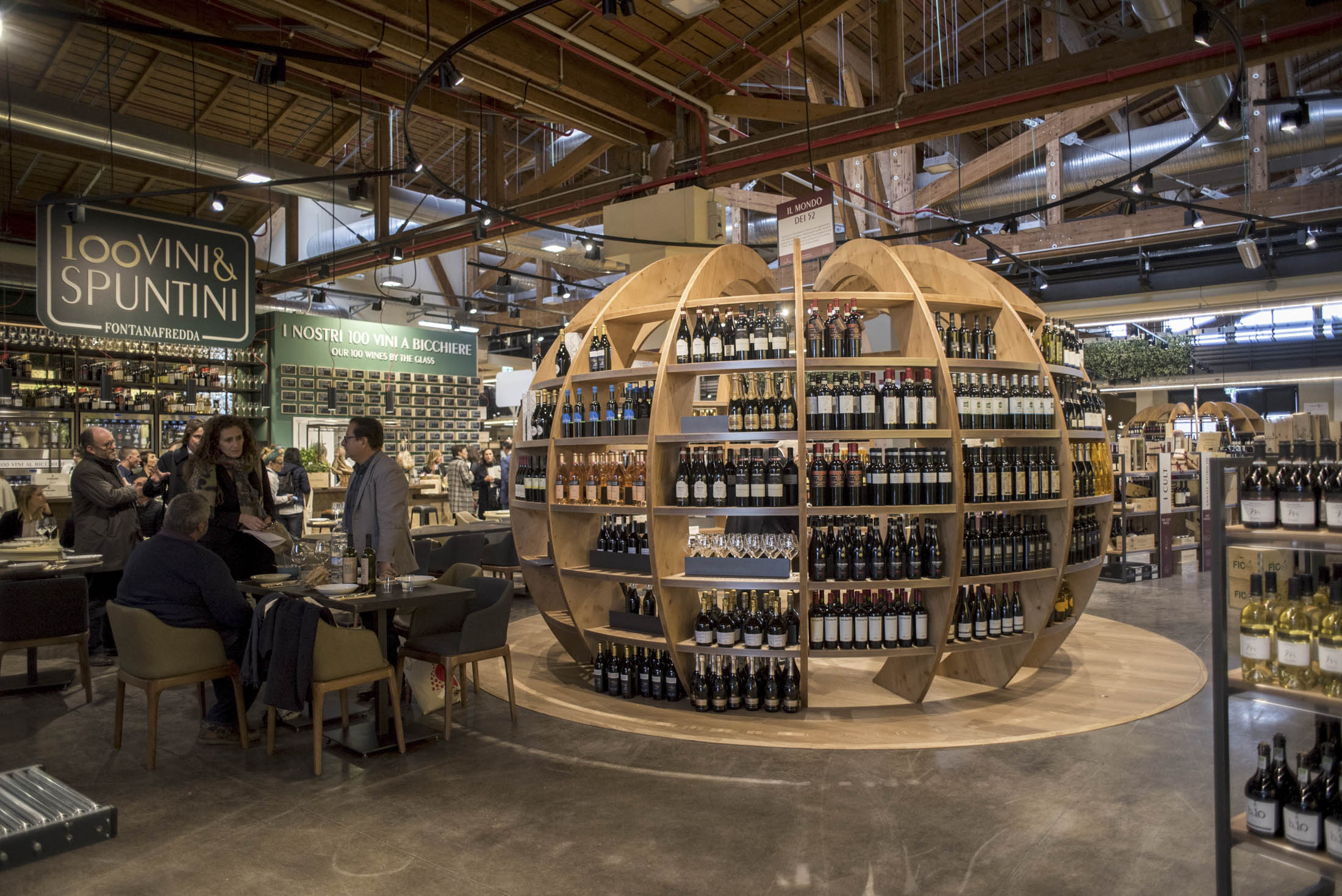 A kiosk selling wine—and tables to enjoy it at.Photographer: Geraldine Hope Ghelli/Bloomberg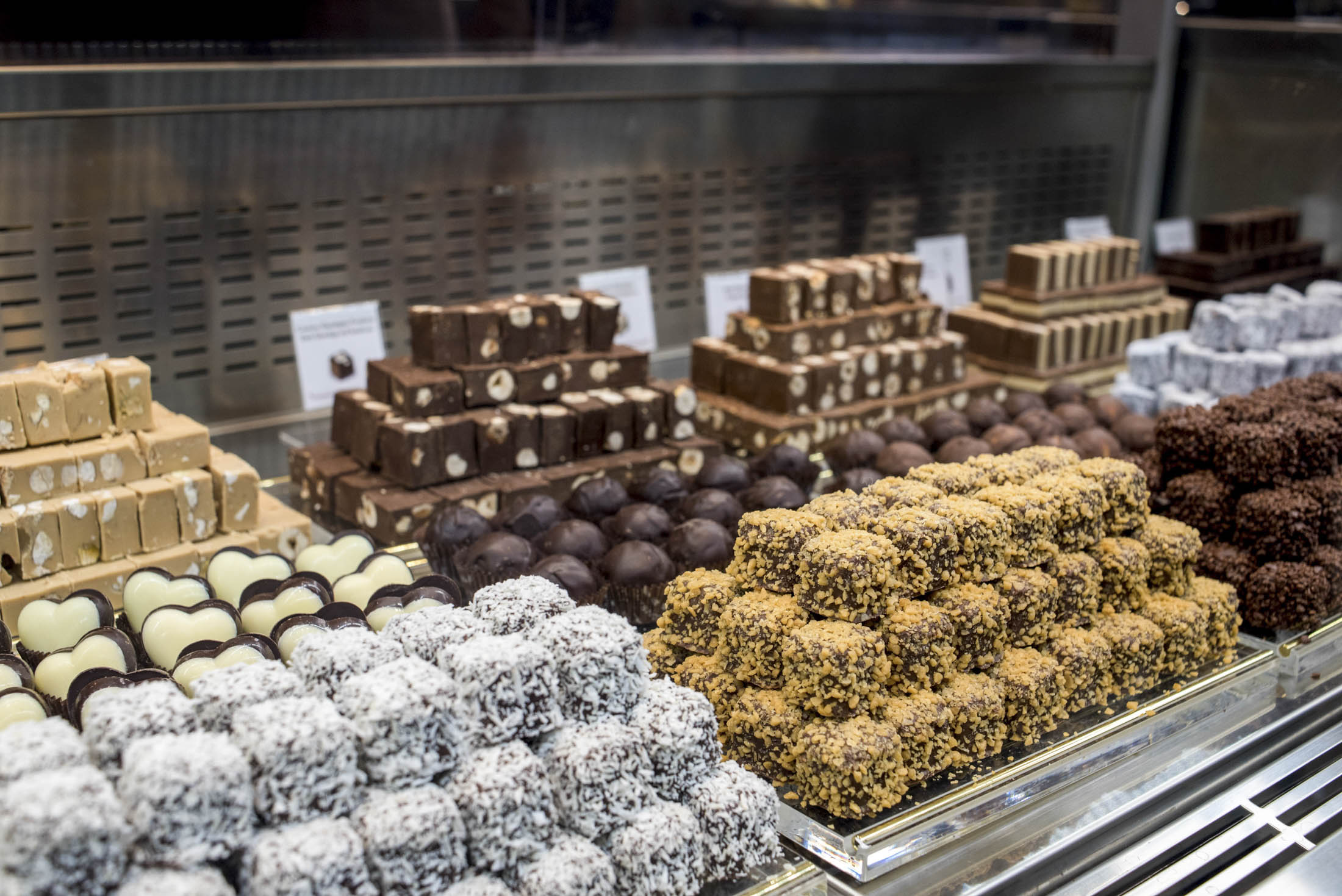 Venchi chocolates.Photographer: Geraldine Hope Ghelli/Bloomberg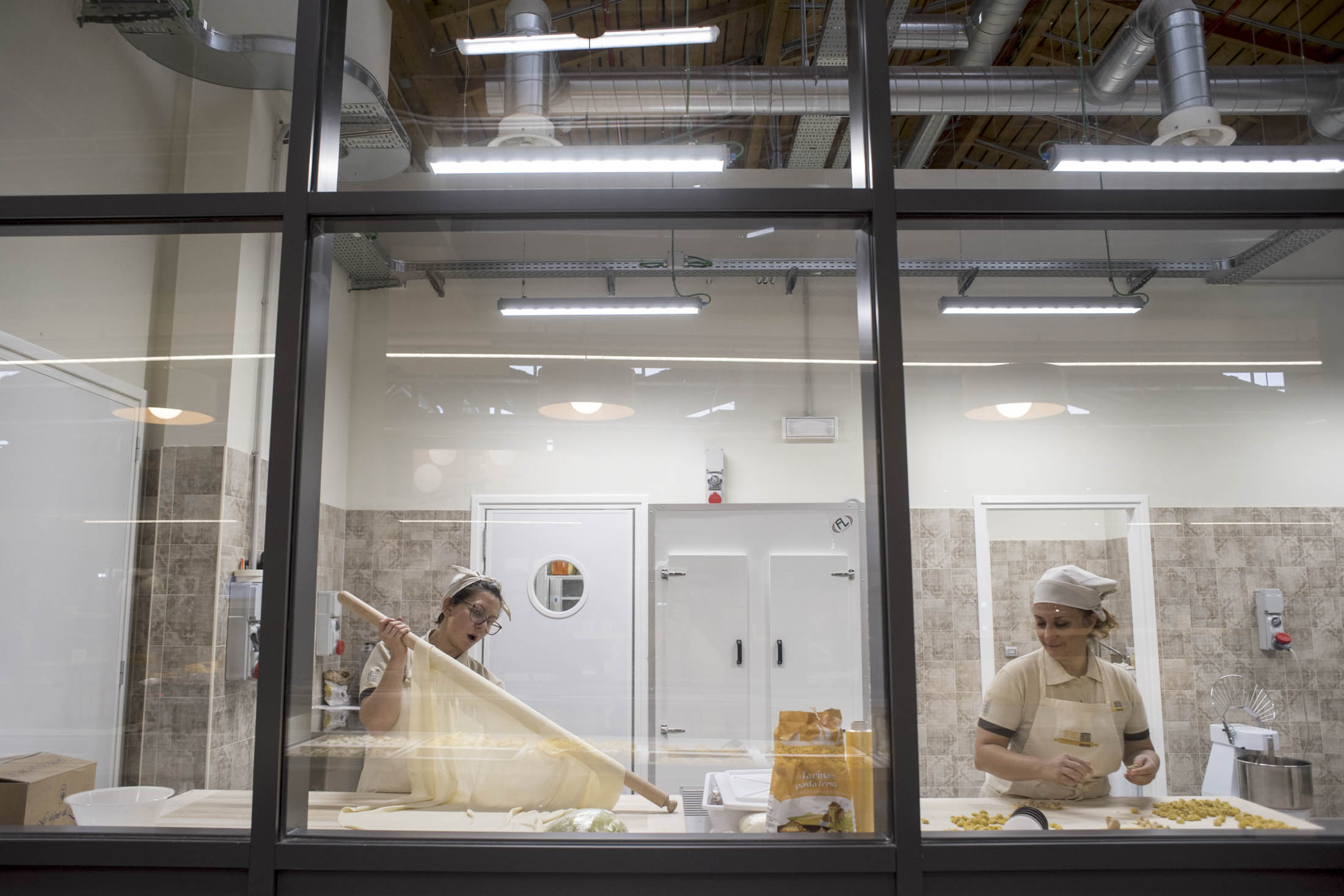 Workers make fresh pasta at the Sfogliamo kiosk.Photographer: Geraldine Hope Ghelli/Bloomberg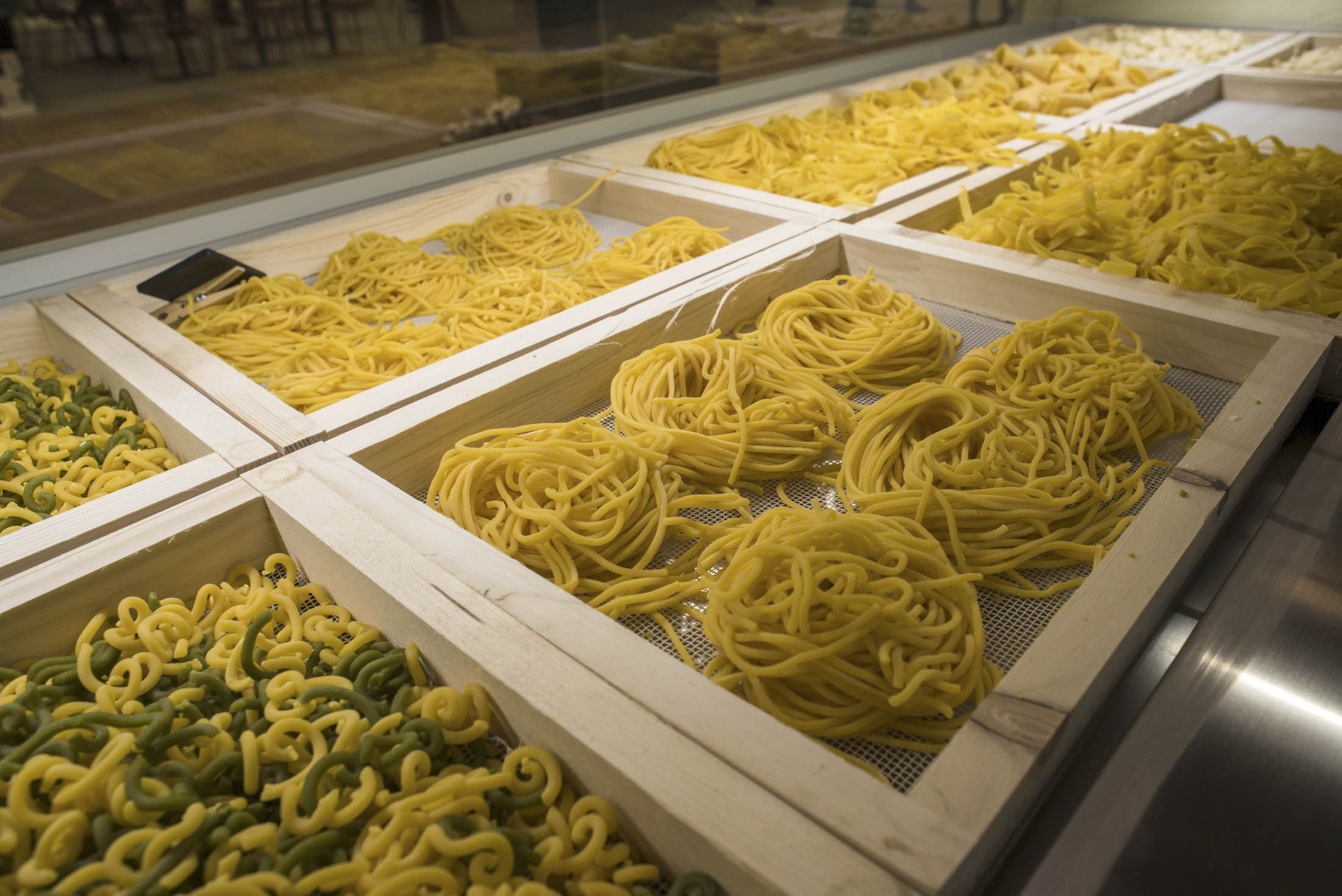 Fresh pasta by the kilo.Photographer: Geraldine Hope Ghelli/Bloomberg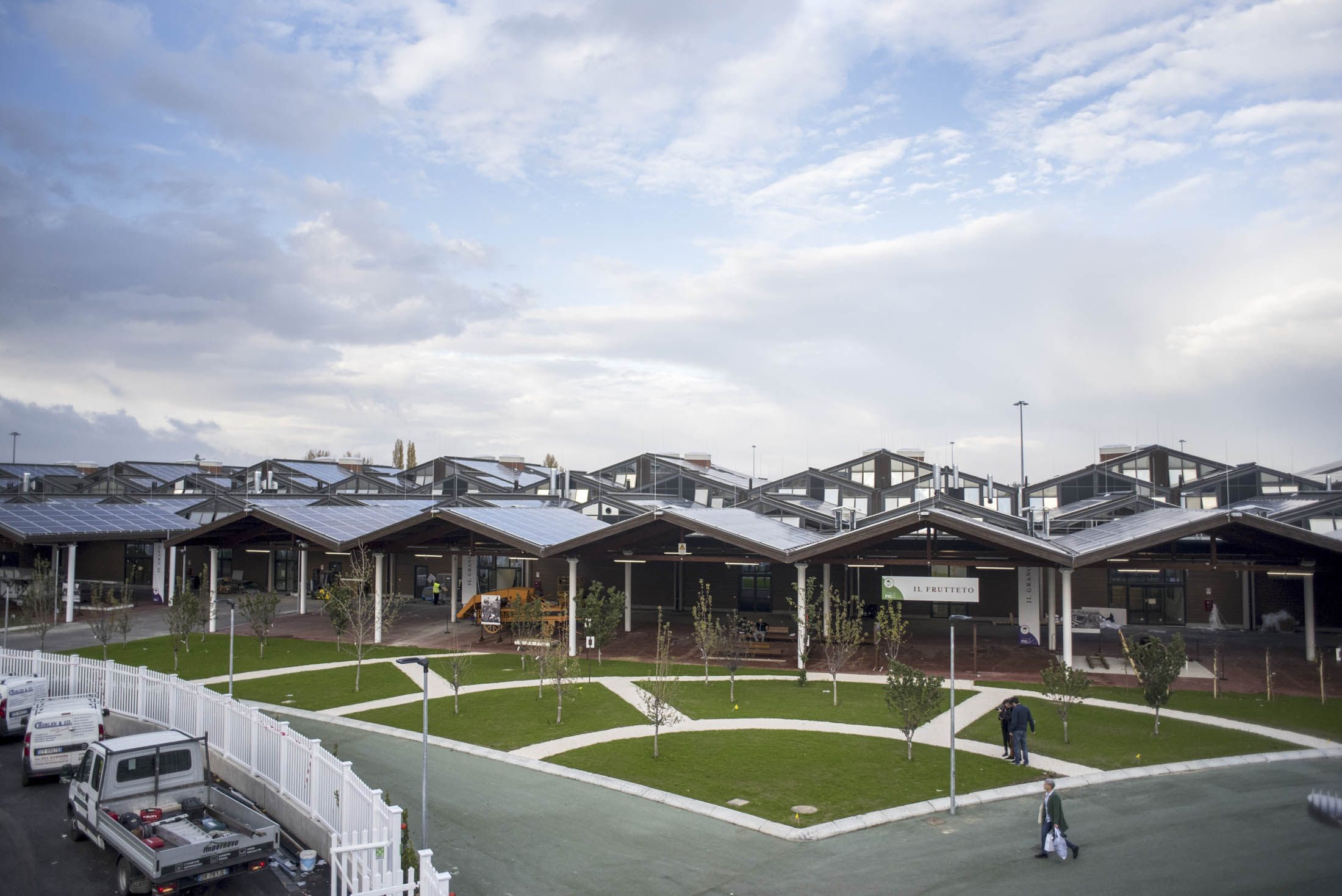 FICO boasts of having Europe's largest overhead solar panel installation.Photographer: Geraldine Hope Ghelli/Bloomberg
...
Read more