'Your prayers have been answered,' Baton Rouge father tells daughter's killer at sentencing
Saturday, 18 November 2017, 03:37:06 AM. Victim impact statements from survivors of loved ones taken by homicide are typically and understandably bitter and filled with anger, but that wasn't the case in a Baton Rouge courtroom
Victim impact statements from survivors of loved ones taken by homicide are typically and understandably bitter and filled with anger, but that wasn't the case in a Baton Rouge courtroom at this week's sentencing of Idalis Smith's killer.
Smith's father, who is imprisoned, penned a remarkable letter to the killer, Quintin Marcel Thomas, that was read in state District Judge Richard Anderson's courtroom on Tuesday shortly before the judge sentenced Thomas to 40 years in prison in the March 2015 shooting death of the 18-year-old Smith.
Man who pleaded guilty in 2015 fatal shooting in Baton Rouge home faces 40 years in prison
A Gonzales man who admitted Thursday that he fatally shot an 18-year-old woman and wounded her stepfather in 2015 at a home in north Baton Rou…
"After re-evaluating my life I realize I was no better than you," Cedric Spears reflected in his letter written from prison. "I made foolish choices as well in my lifetime. And in the midst of my troubles I called out for help from God and He heard me and answered my prayers."
Spears said he knows Thomas has cried out for God's help many days and nights and "made all kinds of promises if He gives you another chance."
"Well today your prayers have been answered cause it was God who touched the hearts of me and my fiancée to come in agreement to give you another chance, even though you didn't give our daughter one."
Thomas, who was charged with second-degree murder in Smith's killing and attempted second-degree murder in the wounding of another person, pleaded guilty in September to manslaughter and the attempted murder charge with the understanding he would be given a 40-year prison term. A second-degree murder conviction would have carried a mandatory life sentence.
+10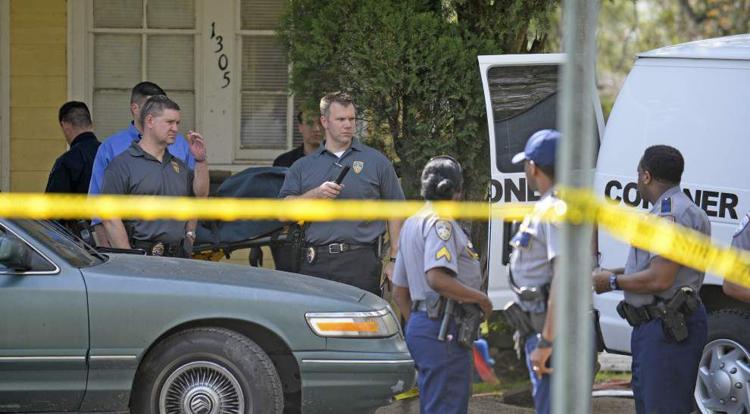 18-year-old woman dead, man critically wounded after shooting in north Baton Rouge on Friday afternoon
Idalis Smith talked about someday becoming a nurse because she loved caring for people.
Spears warned Thomas that he'd better keep the promises he made to God "whenever you felt like your life was gone forever. Cause if you don't God has a way of dealing with a person who reneges on his promise/word."
After East Baton Rouge Parish District Attorney's Office victim assistance counselor Maddie Devenney finished reading the letter, Thomas, 29, turned to Chandrikka Smith — Idalis Smith's mother and Spears' fiancée — and said, "I hope you can find it in your hearts to forgive me."
...
Read more